About
Snapchat didn't exist six years ago. Instagram brought back the photography industry. Print is still alive. Twitter is past the point of being a fad. Who could have ever predicted this is where communication would be?
More importantly, who can say with 100% certainty where it's going? No one. And yet, there are stand-outs in the business who continuously rack up wins regardless of how fast the landscape evolves.
We call them #TheRevolutionaries.
Creator and host, is the founder of C1 Revolution. She is a writer and publicist. Her work has appeared in Forbes, Chicago Sun-Times, Entrepreneur, Business Insider, Refinery29, The Huffington Post and more. Past clients and employers include the Four Seasons Mexico City, Walgreens, Portillo's, DePaul University, MLB's White Sox and iHeart Media (formerly Clear Channel). The changes in how we communicate -- and confusion with how fast things change -- led Larkin to create this web series. #TheRevolutionaries's focus is to profile a wide range of opinions on how to best navigate the digital revolution. Larkin received her bachelor's in communication, and master's in journalism; both from DePaul University.
Production consultant, is a Senior Producer at VICE Media. He's worked on projects ranging from feature documentaries to short online videos. Projects he's contributed to have received Sundance funding, been an iTunes bestseller, and screened at major film festivals. In the last two years, Adam has produced more than 500 video stories that have received more than 350 million views on Facebook. Prior to VICE, Banicki oversaw video teams at NY Magazine and Business Insider. www.adambanicki.com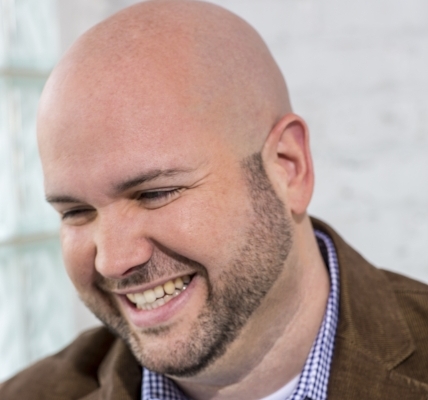 Videographer and editor, serves as the Executive Director of Focus on Tomorrow, an education nonprofit that works with Chicago's youth to develop video production skills. He has worked for media companies, such as ABC and Univision, but now focuses on creating media content for online platforms. Will's mission is to use each partnership that leads to the creation of content as an educational opportunity for a young person in Chicago to develop camera and editing skills.
Alma Garcia, assistant videographer and editor, shoots and edits footage for #theRevolutionaries. Her work is inspired by Mexican directors such as Alejandro González Iñárritu.
Eric Upham, illustrator and designer, creates the graphics for the videos and any collateral materials. Upham is a Columbia College alum.
Who do we look to feature?
People who aren't afraid of the unknown. They're breaking through the noise to stand out as leaders in their field. They don't just show wins, they have a track record of success.
We want to highlight the people whose communication campaigns (in public relations, journalism, marketing, advertising, social media, events, branding, video and photography) are innovative and refreshingly relatable.
It's an exciting time to work in communication thanks to the shake up in 'how things get done.' Everything is in a constant state of flux and no one can say how it will look once the dust settles. In the meantime, there's no better way to understand the industry than to hear directly from the people hustling to survive.
Where is #TheRevolutionaries based?
Chicago.
Is there a payment fee involved with being featured?
No. This is an editorial opportunity. We select the people to profile based on their extraordinary campaigns and careers.
What is #Therevolutionaries?
A web series featuring people who are successfully navigating the digital revolution.
The content is independently produced by C1 Revolution and Focus on Tomorrow, and distributed by Entrepreneur and its partners (Yahoo, Business Insider and FOX).
Why Was #TheRevolutionaries Created?
#TheRevolutionaries was created to:
Highlight the local talent in Chicago, working on national and international campaigns.
Give a voice to people who are typically behind the scenes.
Profile a wide range of opinions on how to best navigate the digital revolution.
Provide valuable information to people who want to learn more about how the field of communication works.
How often do new stories get posted?
New interviews go live each month.